Hamdan Sports Complex
Project Type:
Pools, Competition & Hydrotherapy
Location:
Dubai, United Arab Emirates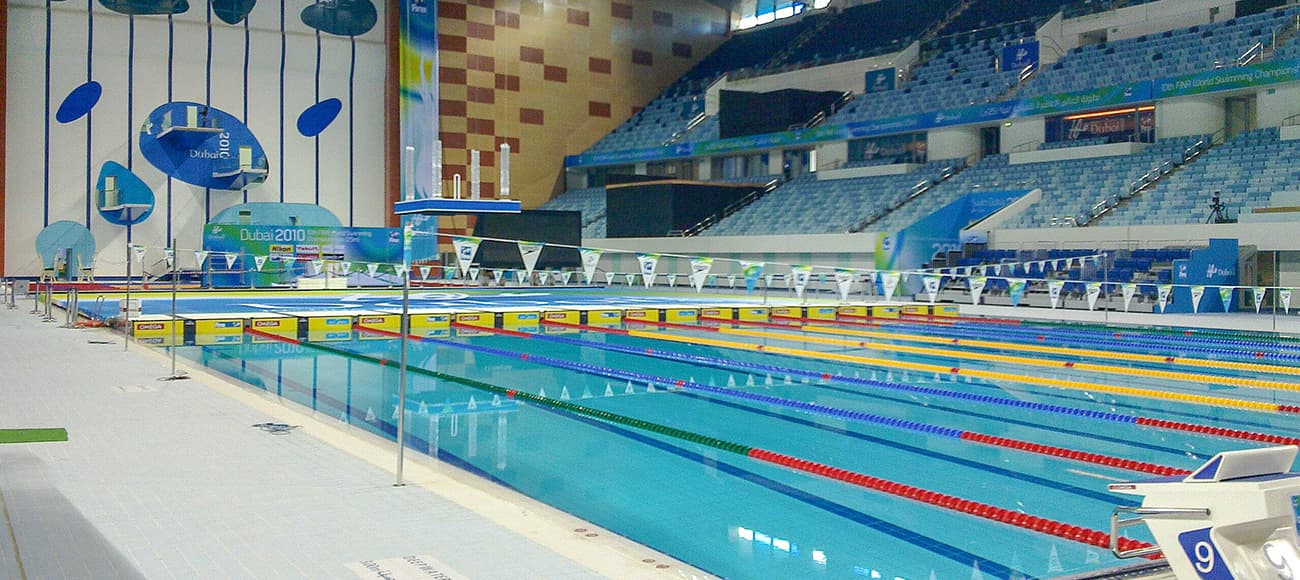 Shk. Hamdan Bin Mohammed Bin Rashid Al Maktoum Sports Complex project is a memorable and iconic facility in Dubai for Olympic-Standard swimming & diving events. It's also one of the most prominent additions for sports facilities in the UAE. Neuman Aqua was responsible for the design, supply and installation of the state of the art water treatment and filtration system as well as providing specialist project management and supervision to SBG for the moving floor, booms and swimming pool finishes.
Situated within the Dubailand zone the completed pool was used for the 10th FINA World Swimming Championship for the short course of 25m length.
In addition to the aquatic facilities, the centre can be converted to hold dry sports events, concerts and exhibitions, with the water from the pool pumped and maintained in huge storage tanks contained within the facilities energy centre building.
The swimming and diving pools are to FINA Olympic standards, with the advanced technology of moveable floors and booms, providing flexibility for the swimming pools to transform into 25-meter pools at differing depth, at any one time by simply the touch of a button. Equipped with diving stages at 10m, 7.5m, 5m, 3m and 1m, the diving tanks have since been acclaimed by some of the world's most renowned divers.
Project Highlights
Built upon a sprawling 24 hectares of land.
15,000 spectator seats.
10-lane Olympic-sized swimming pool and separate Olympic-sized diving tank.
Training pool area with 500 spectator seats which guarantees a perfect view of the second 50m swimming pool.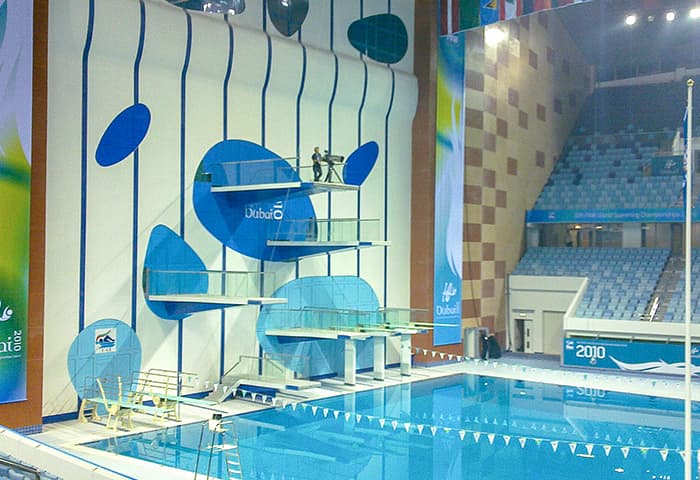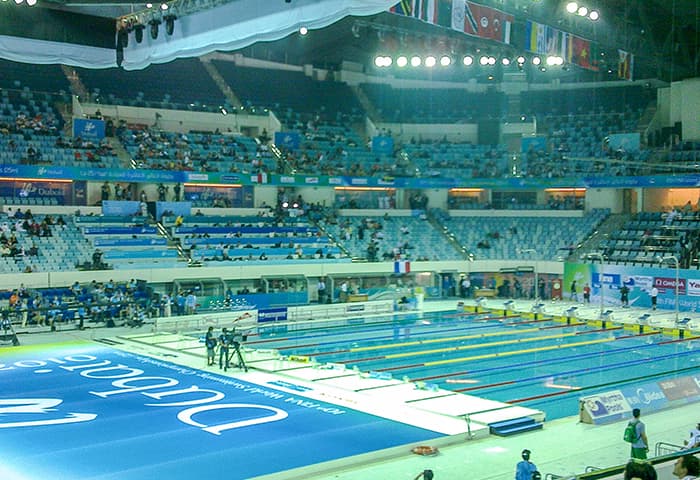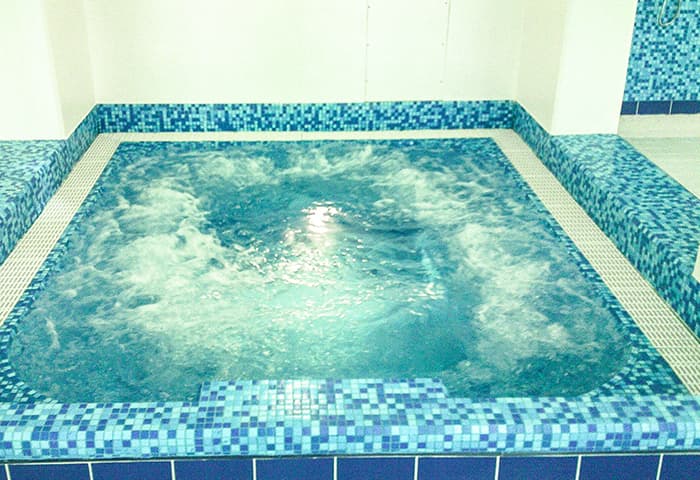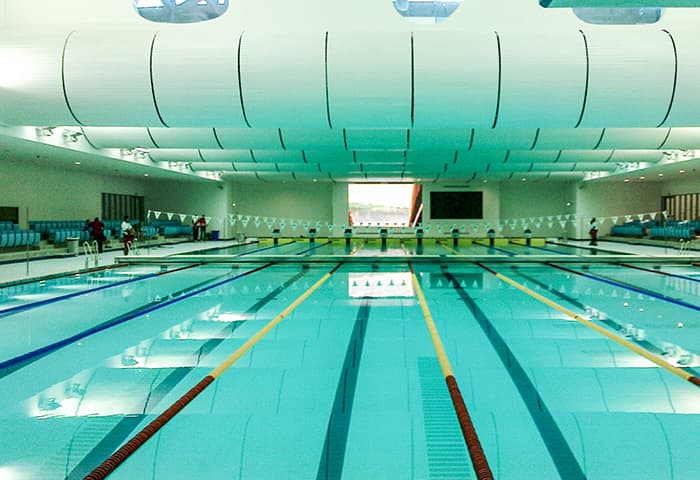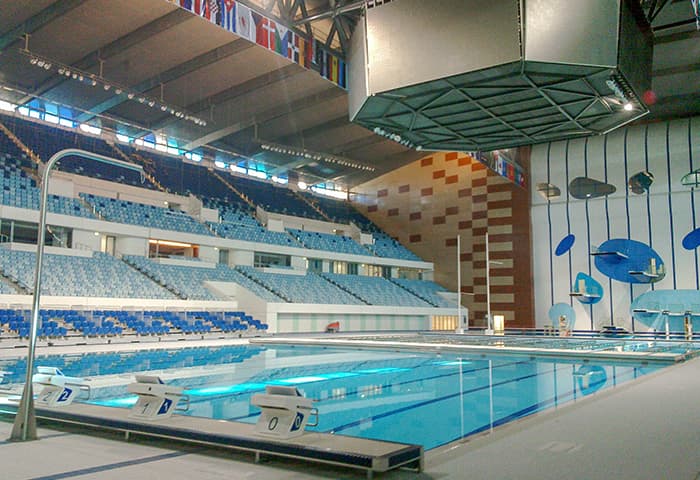 You may also be interested in learning about these innovative projects
Are you looking for a streamlined pool, waterpark design-build solution or service and maintenance plan? Neuman Aqua can help.
Get in touch