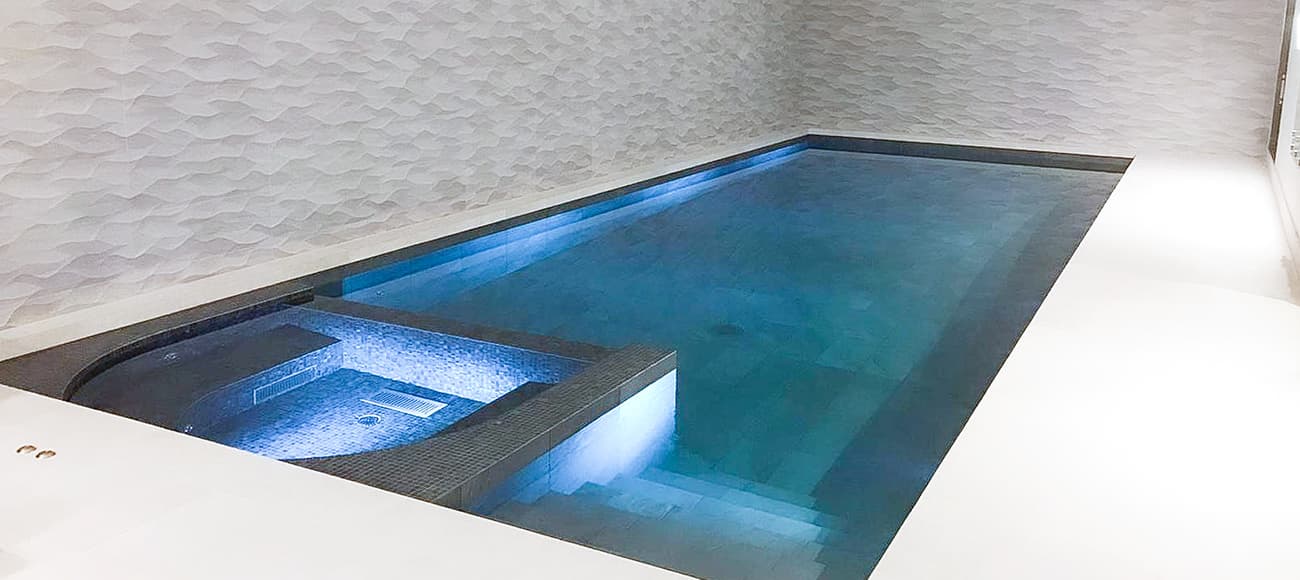 Neuman Aqua were employed directly by the client to undertake the design on this pool in the basement of the luxury property alongside a stunning cinema room and gym area all with in the dwelling.
We carried out the setting out of filtration and light niches in a concrete structure which was carried out by the site contractor, as well as main Pool & Spa rendering, finishes, a bespoke and luxury combined water treatment system for the pool and spa (reducing the plant space requirements- that were slightly restricted), UV, lighting, and the pool hall AHU system.
Project Highlights
51m2 Pool, Flow: 13.8 m³/h
29ºC water in pool mode and up to 35 ºC water in spa mode
Awards
Residential Indoor Pools Under £175k at the Pool & Spa Awards 2022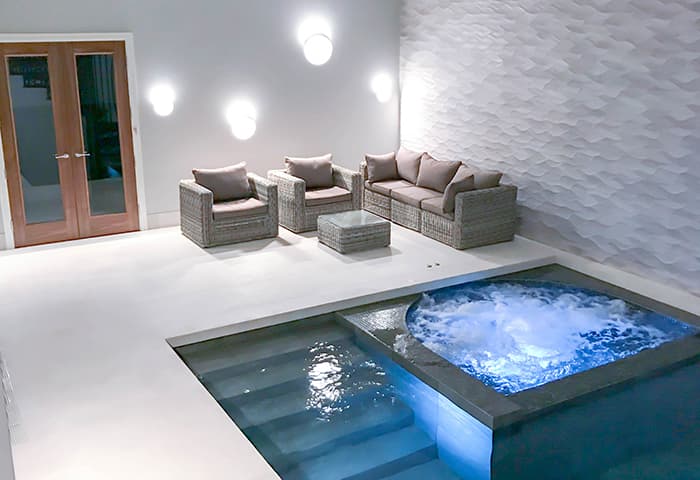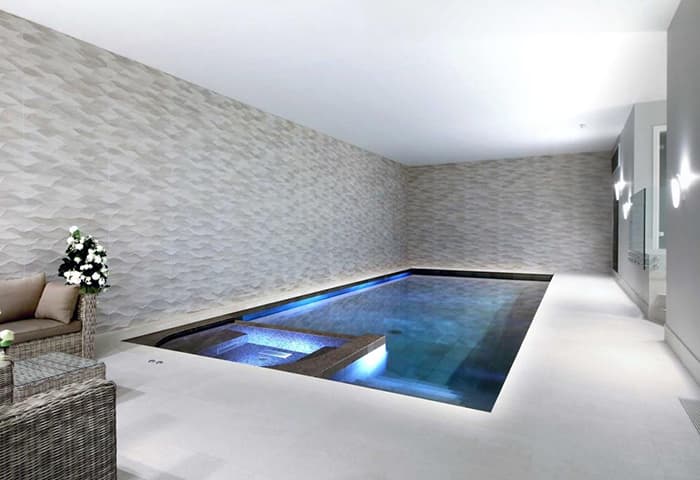 You may also be interested in learning about these innovative projects
Are you looking for a streamlined pool, waterpark design-build solution or service and maintenance plan? Neuman Aqua can help.
Get in touch