Swansea Leisure Centre
Project Type:
Waterparks & Leisure Pools, Indoor
Location:
Swansea, Wales, United Kingdom
Swansea Leisure Centre, which was opened by Queen Elizabeth II during her Silver Jubilee celebrations in 1977, is one of the most popular tourist attractions in Wales and featured modern and ground breaking facilities including the first wave machine to be installed in a leisure centre there. At its peak, it attracted more than 800,000 users annually. The Centre was closed in 2003 until it was reopened as 'The LC' by Queen Elizabeth II in March 2008 following significant refurbishment and redevelopment of the site, including the provision of new water rides and attractions.
Neuman Aqua designed, manufactured and installed a Master Blaster uphill water coaster, an open body flume and an enclosed body flume complete with traffic light sensor system, and continues to service and maintain the equipment under an ongoing service agreement.
Project Highlights
Swansea Leisure Centre is one of the most popular tourist attractions in Wales.
Its location, size and heritage all define its status as one of the most immediately identifiable buildings in Swansea.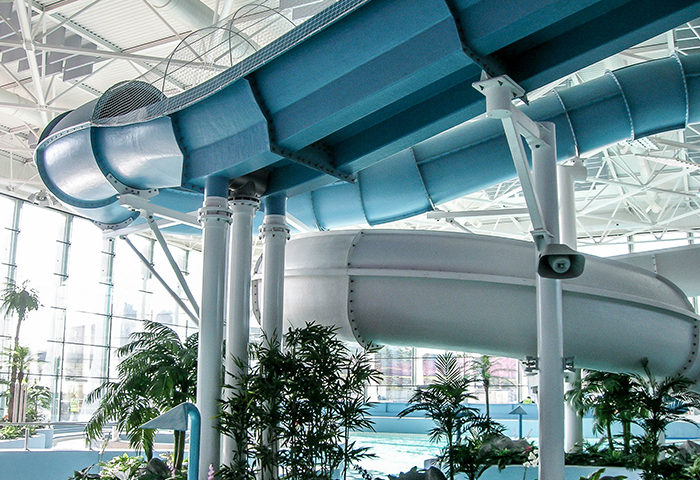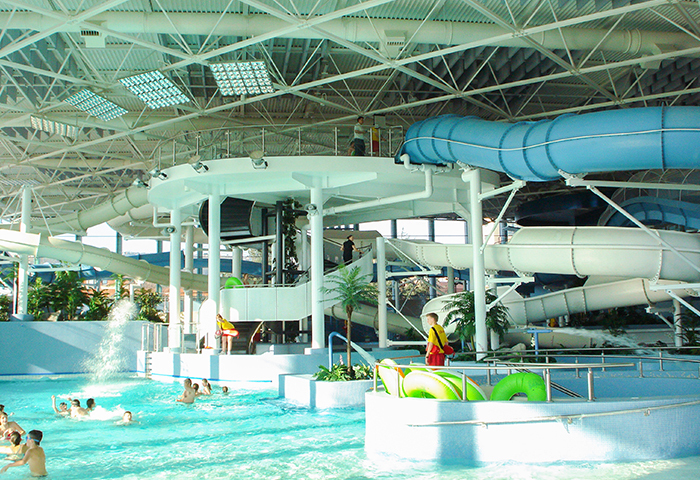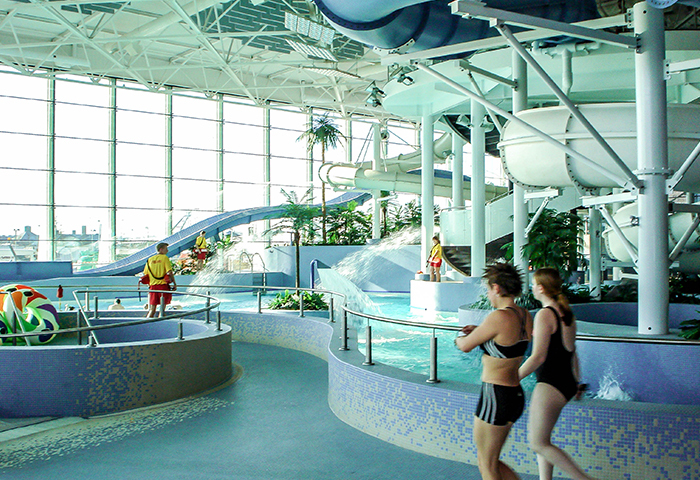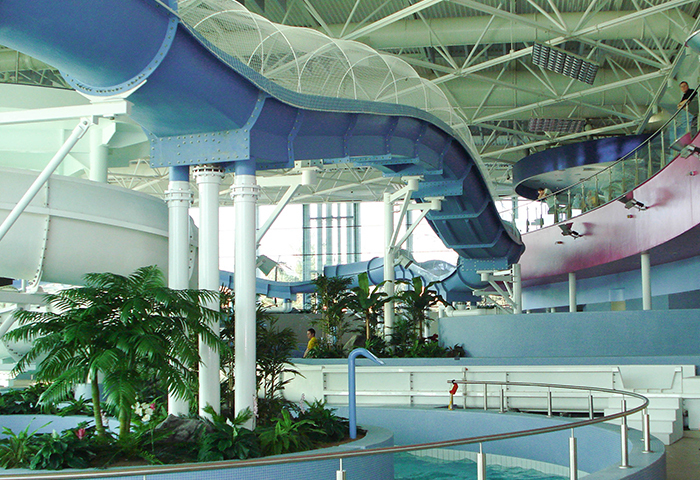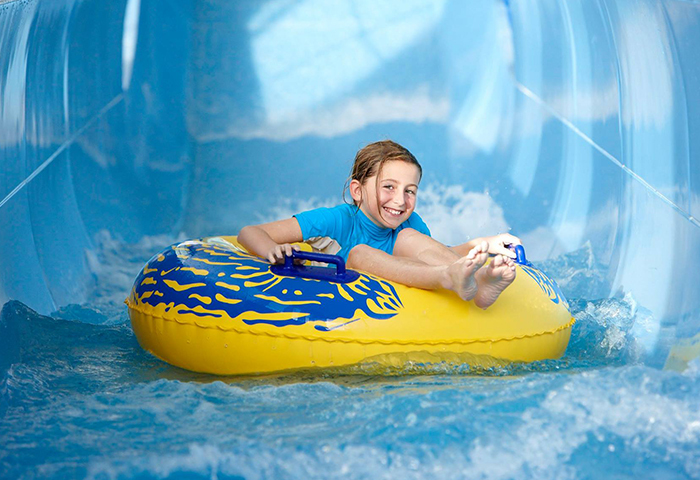 You may also be interested in learning about these innovative projects
Are you looking for a streamlined pool, waterpark design-build solution or service and maintenance plan? Neuman Aqua can help.
Get in touch